We offer short-term "virtual counseling" sessions for those unable to seek help at one of our Southern California centers.
Virtual counseling means you can see, hear and interact with your therapist in real time, using your own computer.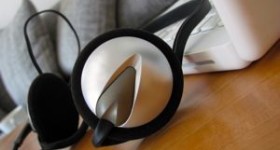 Meeting with a mental health clinician is simple, comfortable and confidential using the free software provided by Skype. (Video calls are encrypted for total privacy.)
Many of our clients already use Skype from time to time or for a limited number of sessions to address short-term issues.
Some of our therapists also offer video calling sessions via Google Plus and Apple Facetime.
Online video counseling is a terrific option for those who feel uncomfortable coming to an office for an initial session, and for those who have difficulty physically transporting themselves to sessions.
If a family member such as a teenager is reluctant to receive counseling in a clinical setting, online therapy may be an excellent way to begin to address some of those fears for a limited time.
To use Skype, you'll need a computer connected to the Internet and the free communications software. A computer headset with microphone is helpful as well. Almost all personal computers have built-in webcams.
Please note that we cannot accept insurance for online sessions. We also offer Skype sessions on a time-limited basis (typically anywhere between three to six sessions). Also we are licensed to treat patients in California.
Tech support