Some people don't need extended therapy. Some find their needs met by short-term intensive therapy focused on immediate solutions.
You can get help right away. Here's what we offer at the Wilshire/Valley Therapy Centers: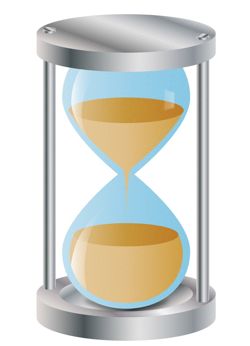 In short-term therapy, a patient typically comes in for a set of four to six sessions that focus on a single issue. (An alternative way of receiving short-term help is via "virtual counseling" — using Skype or other online video conferencing.)
The therapist highlights a practical behavioral approach designed to "solve and resolve" the area of difficulty. Together, the therapist and client set specific goals.
There are times when short-term therapy opens doors to underlying and unexplored aspects of the client's personality and past. It may be that longer, more intensive work is required. (Read about the benefits of psychotherapy.)
Short-term therapy, however, can work very well with the acute situations that occur from time to time. These include crises in a relationship and the need to co-parent children:
Couples intensives
There are times when couples neglect their relationship and "hit a wall" — arriving there without realizing how devastating and painful that can feel.
Extreme thoughts, feelings and reactive behaviors can arise — leading to separations, affairs, even divorce.
In the three-session Couples Intensive Treatment, the therapist quickly locates the emotional mazes in which a couple are trapped. The couple are then directed to healthful alternative paths.
Often communication skills are lacking. Without realizing it, couples react to one another without taking a beat and responding with understanding and compassion.
No two couples are the same. Couples Intensive Therapy works with the unique dynamics and family histories of each couple.
Our highly qualified therapists are trained to recognize and highlight the painful and destructive behaviors that prevent couples from having more intimate, enjoyable and loving relationships.
Our Couples Intensives have redirected and realigned many relationships for which there seemed little hope. The essential ingredients that brought couples together in the first place can used to help them maintain and preserve the love that has been there all along.
Co-parenting
Divorced parents often come into therapy confused, feeling protective and in pain. Sharing children in a dual setting can be extremely challenging.
Short-term counseling & therapy can help.
Divorced parenting can be effective, however, with the use of techniques that inspire hope in the children and adults alike.
Given the right applications, the parents can build their awareness of these tricky situations and focus on the needs of the children.
People who can benefit from co-parenting therapy:
Parents sharing custody in the wake of divorce or separation.
Step-parents unsure of their roles in relationships with children from another marriage or partnership.
Grandparents who have obtained custody or temporary custody of a child.
Blended families, biracial families, gay and lesbian families, transgender families.
Our goal is to build up the family system with optimum and effective interventions. Education and mindful awareness can strengthen and preserve the family system.
Contact Wilshire/Valley about short-term therapy.