We adhere to privacy guidelines developed by the American Medical Association for health information sites on the Internet.
This site does not collect names, e-mail addresses, or any other personal information for the purposes of marketing, unless voluntarily provided by the visitor.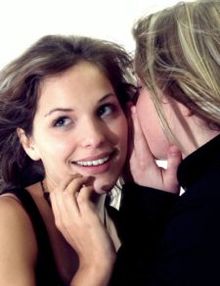 Contacting us via the web site and providing information such as your name and e-mail address means you have voluntarily provided that information. We may on occasion use this information to send web site users newsletters or site updates.
Names and e-mail addresses of site visitors are not provided to any third party without the site visitor's express permission.
E-mail information, personal information about specific visitor's access and navigation, and information volunteered by site visitors, such as survey information and site registration information, may be used by the site owner to improve the site but will not be shared with or sold to other for-profit organizations for commercial purposes without the site visitor's express permission.
E-mail messages sent to this web site may not be secure. Site visitors are advised not to send confidential information by e-mail. Site visitors sending e-mail accept the risk that a third party may intercept e-mail messages, however unlikely that may be. No data transmitted or posted on the Internet is 100 percent secure.
This site will not collect and will not allow third parties to collect personal medical information (medical conditions, health-seeking behaviors and questions, and use of or requests for information about drugs, therapies, or medical devices) without the express consent of the site visitor after explanation of the potential uses of such information. See Federal Privacy Protections notice below.
Non-identifiable web site visitor data may be collected and used in aggregate to help shape and direct the creation and maintenance of content.
This site may place cookies on your computer strictly for navigational purposes. A "cookie" is a small file or string of text downloaded to the user's computer that is used to aid Web navigation. This site will never use them to collect personal information. This web site cannot access personal data from your computer via cookies. Almost all web sites and online advertising networks use cookies.
Federal privacy protections
We are dedicated to our clients' privacy and the strict confidentiality implicit in the patient-therapist relationship. The federal HIPPA Privacy Rule (of 1996) applies. We follow this law in practice and in spirit.