Panic attacks are rarely life threatening, but sufferers must seek counseling.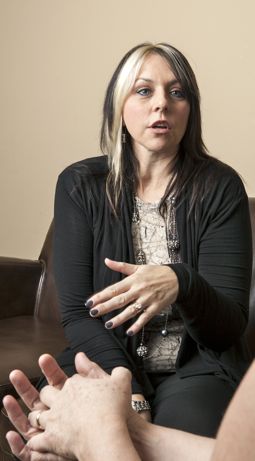 There are important treatments that can bring relief from panic attacks and restore stability to your life.
Our therapists provide gentle, steady, committed guidance and collaboration tailored to each individual suffering from panic attacks.
The most effective treatment for panic usually combines medicine and psychotherapy.
Medication isn't always needed to ease panic attacks, but an SSRI (seratonin reuptake inhibitor) prescribed by your doctor can be a good stabilizer.
Some symptoms of panic*
Difficulty breathing/shortness of breath.
Feeling smothered, with tingling or numbness in the hands.
Trembling and shaking, hot flashes, dizziness.
Nausea, chest pains, a racing or pounding heartbeat.
Dreamlike sensations or perceptual distortions.
A sense that something horrific is about to occur.
Self-help for panic*
Remind yourself that panic is rarely life threatening — you are anxious, and given your history that is OK.
Make plans to see a mental health professional. Knowing that help is coming can ease panic attacks.
Remind yourself that you are not alone: Someone will be there for you. This is the time to realize that two heads are better than one.
More help: Read about anxiety and treatments for GAD.
* As with all severe symptoms, if you are not able to manage them on your own or with support, be sure to call 911 or go to your nearest emergency room.
Disclaimer: This is general information about panic, in no way meant to replace professional treatment. If the suggestions on this page resonate for you, please discuss them in your ongoing personal treatment.