Will you accept my insurance?
We accept most insurances, including HMO and PPO plans. We do not accept Medicare or Medi-Cal at this time. View list of medical insurances for our Southern California psychology services.
May I pay by credit card?
Visa, MasterCard, American Express, checks or cash may be used for copayments and other fees.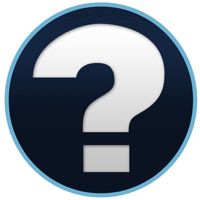 How long will it be before I can see a therapist?
Typically we are able to schedule a new client the same week — at the latest, within 10 days of first receiving a call. We return calls the day we receive them, usually within several hours. We do our utmost to accommodate urgent requests for same-day or same-week appointments.
I need help right now. What do I do?
In a life-threatening situation, dial 911 immediately or go to the nearest emergency room. Or view crisis-line phone numbers. Therapists are not appropriate resources in emergency mental health situations. In addition to calling 911, you may also leave a message for your therapist.
Can you help me select a therapist?
Yes. Begin by looking over our mental health specialist listings for Encino, Burbank, Santa Clarita or for Los Angeles and Ventura. Many of our therapists treat all general conditions, and many are also highly specialized. If you seek a specific treatment, be sure to make that request upon contacting us. We provide psychotherapeutic services in various multidisciplinary forms.
Are all of the therapists licensed?
Our services are provided by state-licensed clinicians with full academic credentials and extensive experience in delivering therapeutic services.
Which therapy center is closest to me?
We provide counseling and psychological services in Encino, Los Angeles, Burbank, Santa Clarita and Ventura, Calif. All five of our therapy sites are handicapped accessible.
How do I go about making an appointment?
Call the location where you'd like to be seen:
Encino: (818) 906-0406 option 1
Los Angeles: (323) 651-5828 ext.1
Burbank: (818) 906-0406 option 2
Santa Clarita: (818) 906-0406 ext. 3
Ventura: (805) 267-0881
Feel free to leave messages on our confidential voice mail. You also may use the secure email form on our contact page.
What is the appointment cancellation policy?
We require 24 hours' notice for cancelled appointments. Otherwise, the full fee applies.
What are your hours?
The therapy centers are open 24 hours/7 days a week, by appointment only.
Do you offer online sessions?
Yes, we can arrange for short-term therapy sessions via "virtual counseling."
What if I don't have health insurance or my insurance doesn't cover mental health services?
We can arrange payments on a sliding-scale basis. Please contact us for details.
How are my privacy and confidentiality protected?
We are dedicated to our clients' privacy and the strict confidentiality implicit in the patient-therapist relationship. The federal HIPPA Privacy Rule (of 1996) applies. We follow this law in practice and in spirit.
Are there exceptions to the confidentiality and privacy policy?
The law protects the relationship between a client and a psychotherapist, and information cannot be disclosed without written permission.
Exceptions include:
Suspected child abuse or dependent adult or elder abuse, which therapists are required by law to report to appropriate authorities immediately.
If a client is threatening serious bodily harm to another person, therapists must notify the police and inform the intended victim.
If a client intends to harm himself or herself, therapists will make every effort to enlist their cooperation in ensuring their safety. If they do not cooperate, the therapists will take further measures without their permission that are provided to them by law in order to ensure the client's safety.